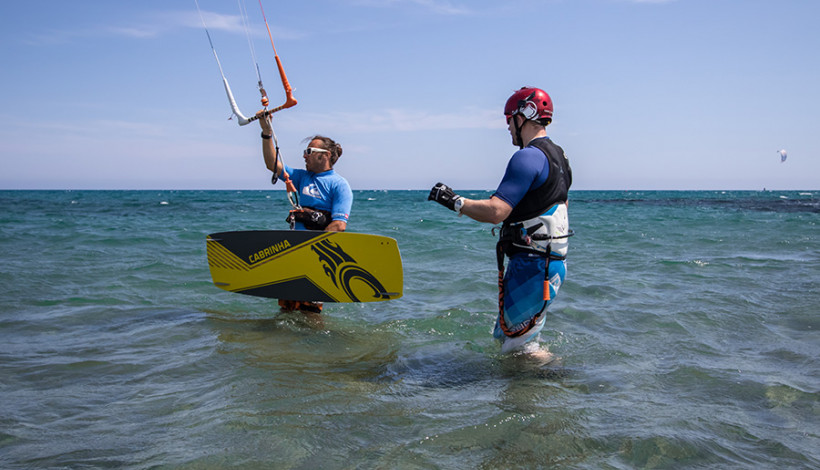 €60/ €50 per hour
Any level
Prefer to learn one on one or want to progress like a pro? We'll teach you the techniques to match any one of them.
The Lesson
Book 1-4 hours for €60 per hour
Book 5+ hours for €50 an hour
This option allows you to get one on one coaching in any area of kitesurfing that you want to learn or improve on.
You can do any course privately or if you want extra guidance on the water start and riding upwind this will get you there.
Intense coaching of specific tricks- unhooked, KGBs, Sbends etc, we have advanced kitesurfing instructors will help you improve and take your kiting to the next level.
1-4 hours booked is €60 an hour.
Book 5 hours+ for €50 an hour
Equipment
The school is updated with new equipment every year – we are currently using 2017/18 RRD Kites and boards which are at the top of the brand league in their innovative design and safety features.
All safety equipment – helmets, wetsuits, buoyancy aid are provided by the school.
We use wireless, waterproof radio equipped helmets to give you constant guidance even in the water.
We can assist you in your first purchase of complete kitesurfing package at great prices.
During the lessons we provide you with all the necessary equipment: kite, board, harness, floatation vest and a helmet complete with waterproof walkie-talkie so your instructor can guide you while you are practicing in the water.
Enquire and book