ПРОГРЕСС КОУЧИНГ - Почасовое обучение
€60
back to all lessons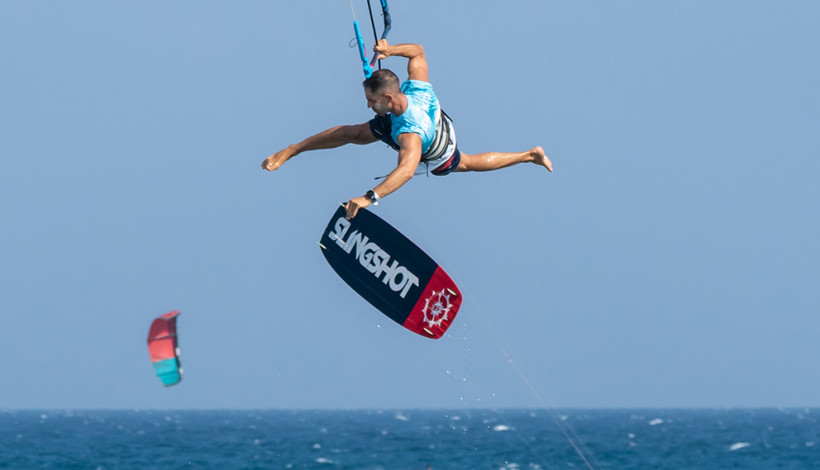 Любой уровень
Предпочитаете учиться один на один или хотите прогрессировать как профессионал? Мы научим вас методам, подходящим для любого стиля.
The Lesson
О УРОКЕ
Бронируйте 1-2 часа за 60 евро в час.
Забронируйте 3+ часа за 50 евро в час
Прогресс коучинг позволит вам тренироваться один на один с инструктором на любой ступени кайтсерфинга, которую вы хотите изучить или улучшить.
Вы можете пройти любой курс в частном порядке любого профессионального уровня или, если вам нужно дополнительное руководство на начальных стадиях, по водному старту и «вырезаться» т.е. ходить против ветра в воде.
Интенсивный инструктаж по конкретным трюкам - анхук, KGB, Sbends и т.д., У нас есть продвинутые инструкторы по кайтсерфингу, которые помогут вам улучшить и поднять ваш левел на новый уровень.
Equipment
ОБОРУДОВАНИЕ
Школа ежегодно обновляет оборудование - в настоящее время мы используем кайты и доски RRD 2019/20 года, мы выбираем линии бренда превосходящие по своему инновационному дизайну и безопасности.
Всё защитное снаряжение - шлемы, гидрокостюмы, спасательные жилеты предоставляются школой.
Мы используем водонепроницаемые шлемы, оснащенные беспроводными рациями, чтобы вы могли постоянно находиться в контакте с инструктором в воде.
Мы можем помочь вам в первой покупке полного пакета снаряжения и оборудования по отличным ценам.
Во время уроков мы предоставляем вам все необходимое оборудование: кайт, доску, трапецию, лиш, спасательный жилет и шлем в комплекте с водонепроницаемой рацией, для поддержания инструктажа при занятиях на воде.
The adrenaline pumping sport of kitesurfing can give you an endless amount of skills and tricks to learn and improve. The more you kitesurf the more confident you will feel on your riding and trick learning process. In every sport it is crucial to learn step by step and with the correct technique. The private coaching is for you if you want to improve your riding skills or if you want to learn how to backroll, handle pass or successfully land any other trick of your choice. There is no doubt that by choosing Kahuna Surfhouse coaching you will take your riding to the next level.

Book your spot today.
See you in the water!
Enquire and book