ACTIVE CORPORATE DAY OUT
€TBC
back to all ru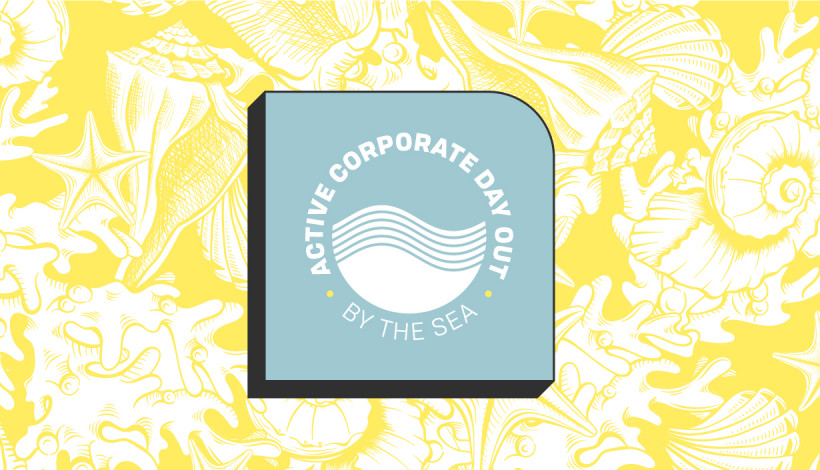 A UNIQUE SERVICE INTENDED TO OFFER AN AMAZING FULL DAY OF ACTIVITY TO COMPANIES AND EMPLOYEES.
Active corporate day out by the sea service has been created in a way that ensures everyone involved will experience fun activities and learn new skills while utilizing natural elements as a source. A fun day out helps the employees in many aspects such as communication, socialization, boost team's performance, connectivity, creativity, team building and it also increase the overall productivity. The activities we offer are kitesurfing, stand up paddle, surfing, yoga/meditation, apnea, workout and team building games. You can create your own tailor made experience by choosing which activities to include on the day.
Details
WHEN
ALL YEAR ROUND

ACTIVITIES, PRICE LIST & DURATION
• STARTING PACKAGE / MINIMUM 4 PEOPLE / €15 PER PERSON
Our starting package includes lunch, meeting area and a goodie bag.

• KITESURFING / MINIMUM 4 PEOPLE / €50 PER PERSON / 120 MINUTES
An exciting introduction to kitesurfing. Great fun while trying something different. We start with the background theory of kitesurfing, fly the trainer kite on land and then we go into the water for a session on a big kite. You will practice body dragging and experience the kite's power and momentum. Get a taste for this adrenaline pumping sport.

• STAND UP PADDLE / MINIMUM 4 PEOPLE / €15 PER PERSON / 60 MINUTES
Get up and paddle within an hour. This intro lesson teaches you to kneel and stand up on the board, how to paddle and turn and how to control your board completely. This sport builds up your strength, general fitness and balance while you enjoy a ride along Softades coastline. If you are lucky you will see turtles and stingrays while you ride and enjoy the beautiful natural surroundings.
• SURF / MINIMUM 4 PEOPLE / €40 PER PERSON / 90 MINUTES
Our team will introduce you to the fundamentals of surfing in a beginner's course. Starting with the theory of currents and swell followed by paddle and 'the pop' practice. The final stage of the course will teach you how to stand on the board and ride a wave. A fantastic skill to take on your travels around the world.

• MIND BODY & SOUL / MINIMUM 8 PEOPLE / €10 PER PERSON / 60 MINUTES
This session will tap into the core of your team. They will engage in breathing methods, yoga stretching and short meditation exercises. The goal is to improve posture, manage stress and help create mindfulness within the team. This calming and relaxing session will encourage each participant to manage their own work placement and in turn create a wholesome team environment.
• APNEA / MINIMUM 4 PEOPLE / €50 PER PERSON / 120 MINUTES
This session is all about increasing your confidence in the water and understanding what the human body and mind experiences underwater with a single breath or even without one. The course covers basic physiology of the respiratory system, breathing techniques, ear equalisation and how to increase your CO2 tolerance. This fascinating workshop is held on land and in the water.
• WORKOUT / MINIMUM 8 PEOPLE / €10 PER PERSON / 60 MINUTES
The session starts with warm up and mobility to wake up the muscles. Next up, you will get introduced to the most fundamental bodyweight exercises while learning the correct technique and body posture. Then it's time for the most fun part of the session; the team workout. A good stretch routine to cool down will finish up this activity.
• TEAM BUILDING GAMES / MINIMUM 4 PEOPLE / €10 PER PERSON / 60 MINUTES
Outdoor team building games to encourage problem solving, communication, connectivity and creativity. Depending on the team's needs, we will choose the games that will encourage the skills most needed to develop. Physical and mental problem solving games in a fun environment. Examples are cardboard boat building challenge, shark tank, minefield and tied together.

*The minimum selection of activities is the Welcome Package.

Equipment
INCLUDED
• ALL ACTIVITIES EQUIPMENT
What a better way to impress and thank your employees for their hard work by offering them an active corporate day out by the sea. Kahuna Surfhouse team is here to guide you create the perfect day out. Get ready to have a blast on a full day with endless fun and unique activities.

Book your spot.
See you at the beach!

Enquire and book