YOGA BY THE SEA
€10
back to all ru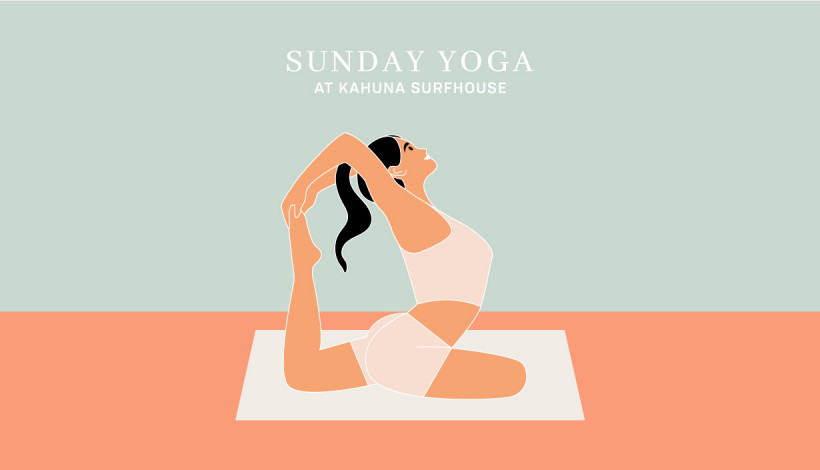 START YOUR SUNDAY WITH A POSITIVE VIBE BY TAKING PART IN OUR YOGA PRACTICE BY THE SEA AT KAHUNA SURFHOUSE.
Join our yoga class by the sea, the ideal activity for a time out of the routine. A physical and mental restoration through a 60 minute long session which includes yoga postures that stimulate and increase circulation vital organs of the body and challenge your comfort zone. Classes are designed to fit the needs of every individual and are suitable for anyone, even absolute beginners.
Details
WHEN
EVERY SUNDAY MORNING
FROM MAY TO NOVEMBER
TIME
09:00

INFO
• 1 HOUR SESSION
• AGE GROUP 14+
• NO SKILLS NEEDED
• NO PREVIOUS EXPERIENCE NEEDED
Equipment
BRING YOUR OWN YOGA MAT
Yoga is a great form of exercise for the mind and body. By following a consistent practice with a professional yoga teacher; your posture, strength and mobility will increase significantly. At Kahuna Surfhouse you have the opportunity to practise yoga and celebrate your mind and body right on the beach.

Book your spot today.
See you at the beach!
Enquire and book