SURF SURVIVAL WORKSHOP
€165
back to all ru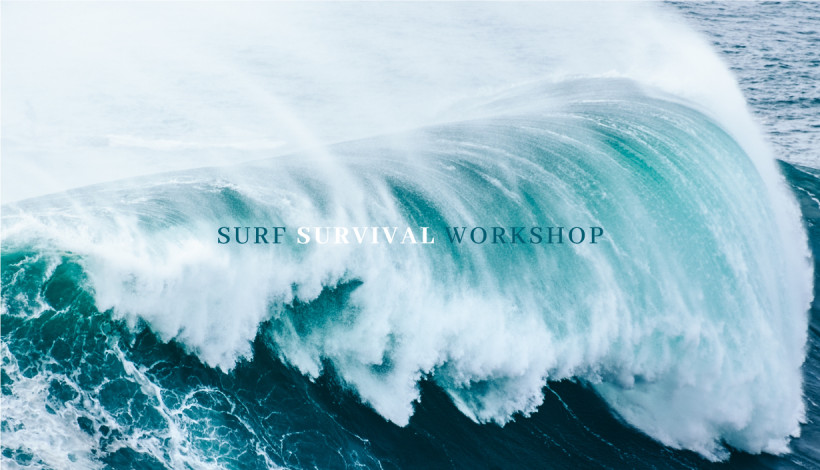 A SPECIALISED WORKSHOP THAT WILL HELP YOU INCREASE YOUR CONFIDENCE IN THE WATER. DESIGNED BY SURFERS AND FREEDIVERS.
In collaboration with professional freedivers we have created a workshop that will increase your confidence in the water. You will experience and understand what the human body and mind experiences underwater with a single breath or even without one. The workshop covers basic physiology of the respiratory system, breathing techniques, ear equalisation and how to increase your CO2 tolerance. This fascinating workshop is held on land and in the water.
Details
WHEN
ALL YEAR ROUND
INFO
• 8 HOURS (recommended)
• SWIMMING SKILLS (comfortably swim 200m)
• 5M MAX DEPTH
• SMALL GROUPS (max 4 people)

INCLUDES
• BREATHING TECHNIQUES
• DRY STATICS
• STATICS IN THE WATER
• INCREASE CO2 TOLERANCE
• EAR EQUALIZATION
• WAVE HOLD DOWN SIMULATION
• RESCUE SKILLS
• BUDDY SUPERVISION
Water sports like surfing, kitesurfing and windsurfing are becoming very popular in Cyprus. With these sports a respect and knowledge of the power and beauty of the Sea goes hand in hand. The aim and objective of our Surf Survival Workshop is to build up not only your confidence but also your knowledge on how to deal with a non comfortable, unexpected or a chaotic situation underwater. The breathing techniques, the assimilation exercises and the rescue practise will give you the tools to enjoy watersport at a higher and safer level.

Book your spot today.
See you in the water!

Enquire and book