THE ULTIMATE KITESURF PACKAGE
€760
back to all deals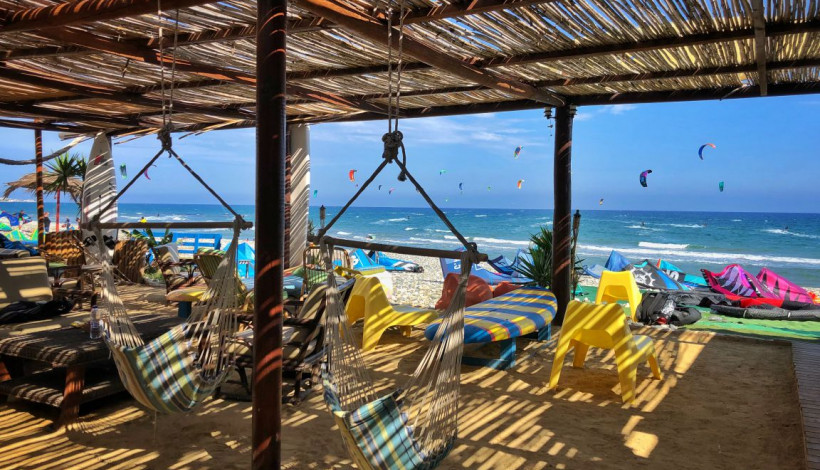 COMBINE A KITESURFING COURSE WITH SURF LESSONS, SUP RIDES AND ACCOMMODATION ON THE ISLAND OF CYPRUS.
This is the ultimate kitesurf package which combines a complete riders course together with surf lessons, stand up paddle rides and accommodation. Book your tickets to Cyprus and leave the rest to us. We will accommodate you in our beachfront rooms located right on the kite beach. Through this package you will get the full islander's beach life taste. Your days will be filled with learning new sports and activities combined with sunbathe and chilling at our Kahuna Surfhouse paradise.
Details
INFO
• 7 DAYS / 6 NIGHTS

INCLUDES
• AIRPORT TRANSFER FROM AND TO LARNACA AIRPORT
• THE INDEPENDENT RIDER COURSE
https://kahunasurfhouse.eu/kitesurf/lessons/the-in...
• 2 HOUR SURF LESSON
https://kahunasurfhouse.eu/sup-surf/surf
• 5 HOURS SURFBOARD RENTAL
• 5 HOURS SUP RENTAL
• SHARED ACCOMMODATION ON THE BEACH
https://kahunasurfhouse.eu/kitesurf/epic-extras/surfhous...
• 25% DISCOUNT ON PRIVATE COACHING
• FREE USE OF KAHUNA SURFHOUSE FACILITIES

The island of Cyprus is the ultimate kitesurfing destination as it offers warm weather, warm sea water and consistent thermal winds. On top of that, Kahuna Surhouse have a chilled out atmosphere and it's the place to be and stay for families and groups of friends as well as solo travellers. Get your flight tickets, book the Ultimate Kitesurf Package and leave the rest to us. If you are looking for a holiday experience to remember this is definitely the one.

Book your spot today.
See you at the beach.
Enquire and book