SHE FLIES WOMEN KITE CAMP
€1045
back to all deals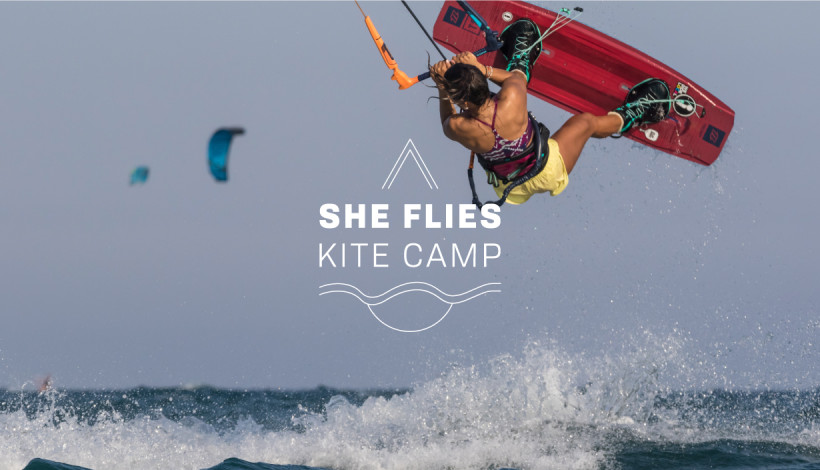 KAHUNA SURFHOUSE X SHE FLIES. A KITE CAMP DEDICATED TO WOMEN OF ALL KITESURFING LEVELS.
The most welcoming kitesurf community in Cyprus welcomes a 'SheFlies kite camp'. This is the right trip to join if you are a complete beginner or an intermediate rider. Through the camp you will have the option to choose in completing an IKO course or advanced coaching from the best of the island in this kitesurfing heaven. Closely following the She Flies values, we recognise what women need to succeed and build their confidence in and out of the water. A 6 day trip with daily goal setting and supported kitesurfing throughout.
Details
WHEN
2022 AUG 01-06 ✔
(You must aim to arrive in Cyprus on the 31st of July and depart on the 7th of August)
2022 SEP 05-10 ✔
(You must aim to arrive in Cyprus on the 4th of September and depart on the 11th of September)

INFO
• 5 NIGHTS / 6 DAYS (Camp)
• 7 NIGHTS / 8 DAYS (Stay)
• AGE GROUP 18+
• WOMEN ONLY
• MAXIMUM 7 PARTICIPANTS
• NO EXPERIENCE NEEDED
INCLUDED
• DOUBLE OR TWIN SHARED ACCOMMODATION
• BREAKFAST & LUNCH DAILY
• 5x YOGA SESSIONS
• 2x 30 MINUTE RECOVERY MASSAGE
• BEGINNER: 10 HOURS GROUP LESSONS (Kite control, body dragging, board start)
• BEGINNER+: 10 HOURS GROUP LESSONS (Board start, riding technique)
• INTERMEDIATE: 10 HOURS GROUP PROGRESSION COACHING (Tricks)
• PRE ARRIVAL INTRODUCTIONS TO STRENGTHEN OUR COMMUNITY
• GOODY BAG
• DAILY GOAL SETTING, REVIEW AND THEORY
• SHE FLIES HOST FOR THE DURATION OF THE CAMP, KEEPING YOU CONNECTED
• AIRPORT TRANSFER
• UNLIMITED USE OF SUP, SURFBOARDS AND MORE (Subject to availability)
• KITESURF EQUIPMENT STORAGE
• PHOTOGRAPHS AND VIDEOS

EQUIPMENT
• KITESURF EQUIPMENT IS INCLUDED FOR BEGINNERS IKO COURSE ONLY
• KITESURF EQUIPMENT RENTALS AVAILABLE
She Flies trips aren't like many others. While learning and progressing within the sport is a big part of the camp, support, recognition and self confident increase is as important. We believe women have unique feminine style therefore we will help you recognise this to tap into your superpowers. A true community where guests join as strangers but leave as friends. We embrace women and we strongly value support over comparison. She Flies X Kahuna Surfhouse will be a camp experience to remember for life.

Book your spot today.
See you in the water!

Book here: https://www.she-flies.com/expoadventureweeks/kite-...
Enquire and book