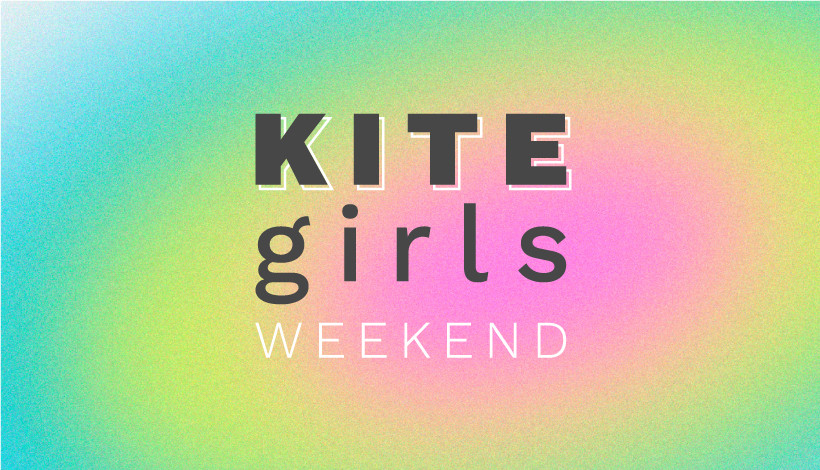 THE ULTIMATE KITEGIRLS WEEKEND IN CYPRUS. THE PERFECT COMBINATION OF AN AMAZING COMMUNITY AND EXCELLENT WIND CONDITIONS.
The ultimate kitegirls weekend at Kahuna Surfhouse is on and it aims to bring together and connect like minded women. If you are addicted to the sport then wait no more, grab this opportunity and join us on the 2nd-3rd of September.
If you are a beginner, this is your chance to practise the waterstart, improve your upwind riding, work on your transitions as well as build up your general confidence while kitesurfing. An intermediate rider would take advantage of the two day camp to improve toe-side ride, pop and eventually try jumps with the correct technique. More advanced riders would benefit in areas like big air or unhooked tricks. The kitesurfing game is endless, you can learn something new on each session. Through correct and professional coaching you will take your level on the adrenaline pumping sport of kitesurfing to the next level.
We believe that success and improvement comes not only with practice but also by having the right people around you to support and cheer for you. Get ready to join a group of hyped women who are so looking forward to break their limits and at the same time embrace and push each other. We are looking forward to welcoming you, see you flying and share the energy that the passion of this sport give us. Let's do this together, this camp will 100% be one to remember.
Details
WHEN
2023 JUL 01-02 ✔
2023 SEP 02-03

INFO
• 1 NIGHT / 2 DAYS
• AGE GROUP 16+
• WOMEN ONLY
• MAXIMUM 7 PARTICIPANTS

INCLUDED
• HOST
• 1 NIGHT STAY OVER
• 4 MEALS
• ALL EQUIPMENT
• 2 KITESURF COACHING SESSIONS
• 1 E-FOIL SESSION
• 1 STAND UP PADDLE SESSION
• UNLIMITED USE OF SUP AND BALANCE BOARDS
*Extra progression hours can be pre-booked for that weekend at 20% off.
**The beginner 10-hour course can be booked with a 20% discount.
Equipment
• ALL EQUIPMENT INCLUDED
Enquire and book