JUNIORS PROGRESSION WEEKEND
€240
back to all camps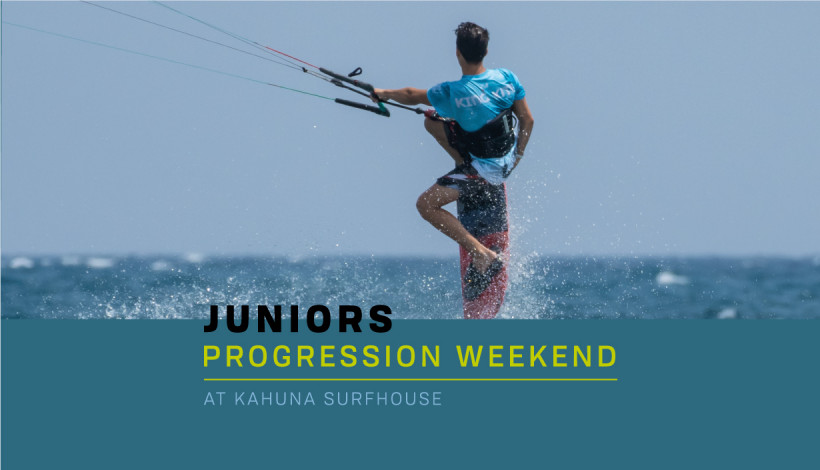 THIS IS A 2 DAY KITESURFING PROGRESSION WEEKEND CAMP FOR KIDS & TEENS THAT JOINED OUR SUMMER SURF CAMP.
After the 4 successful summer surf camps we hosted last July, we would like to invite the participants for a progression weekend at Kahuna Surfhouse. It's now time for the kids and teens to learn new tricks or/and improve their technique and skills. A fun and active gettogether is always a great idea and an amazing opportunity to take their riding on to the next level while enjoying themselves at the Kahuna Surfhouse environment.
Details
DATES
2021 SEP 28-29 ✔
2022 AUG 31 - SEP 01 ✔

INFO
• 2 DAYS / 1 NIGHT
• AGE GROUP 13-17
• MAXIMUM 8 KIDS
• PRIORITY TO KAHUNA SUMMER SURF CAMP PARTICIPANTS
INCLUDED
• KITESURFING PROGRESSION COACHING
• STAND UP PADDLE RIDES
• ACCOMMODATION
• BREAKFAST / LUNCH / DINNER
• ALL EQUIPMENT
• INSURANCE
Equipment
INCLUDED
• KITESURF EQUIPMENT
• SUP EQUIPMENT
Book your spot today.
See you in the water!
*Schedule changes depends on weather conditions.
Enquire and book