ABOVE THE WATER KITE CAMP
€1650
back to all deals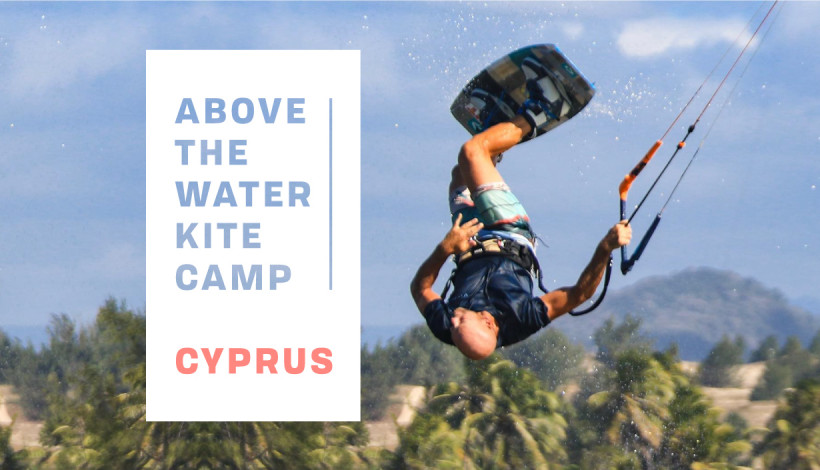 KAHUNA SURFHOUSE IS HOSTING AN ABOVE THE WATER KITE & YOGA CAMP. ONCE IN A LIFETIME EXPERIENCE.
We are stoked to announce that Kahuna Surfhouse will host an Above The Water kite and yoga camp in Cyprus. Having Fabio Ingrosso as a kite coach for a week is a once in a lifetime opportunity. A dreamy camp that combines not only the best kitesurfing coach in the world but also the amazing yoga teacher Lucia Pele. The coaching experience that Above The Water team offers is unbeatable. If you are an intermediate or advanced rider wait no more, this is your chance to seriously take your progression to the sky. Have in mind that warm sea water and thermal winds is what makes our paradise island the ultimate kitesurfing destination.
Details
KITE COACH
FABIO INGROSSO, A PIONEER AND 6 TIMES WORLD CHAMPION IN SNOWKITING.
SOME OF HIS RESULTS AS A KITE COACH:
• 4 TIMES WORLD CHAMPION MIKAILI SOL
• WORLD CHAMPION MAXIME CHABLOZ
• WORLD CHAMPION VALENTIN RODRIGUEZ
• JUNIORS WORLD CHAMPION FINN FLUGEL
YOGA SUPPORT
LUCIA PELE, A CERTIFIED YOGA TEACHER FROM YOGARENEW USA AND A MEMBER OF THE YOGA ALLIANCE.
SHE USED YOGA TO REBUILD HER BODY AFTER A CAR ACCIDENT AND SPENT 2 YEARS IN A CONTINUOUS RETREAT WITH HER GURU IN INDIA.

WHEN
2022 AUG 08-13
(You must aim to arrive at Larnaca Airport on the 7th of August and plan to depart on the 14th of August)

INFO
• 5 NIGHTS / 6 DAYS (Camp)
• 7 NIGHTS / 8 DAYS (Stay)
• AGE GROUP 16+
• MAXIMUM 6 PARTICIPANTS
• MINIMUM KITESURFING LEVEL: COMFORTABLY RIDING UPWIND

INCLUDED
• 2 SESSIONS DAILY WITH FABIO INGROSSO
• 1 HOUR MORNING & 1 HOUR EVENING DAILY YOGA SESSIONS WITH LUCIA PELE
• DOUBLE OR TWIN SHARED ACCOMMODATION
• AIRPORT TRANSFER
• 2x 30 MINUTE RECOVERY MASSAGE
• DAY TRIP TO OTHER SPOTS
• VIDEO ANALYSIS
• PHOTOGRAPHS AND VIDEOS

EQUIPMENT
• KITESURF EQUIPMENT IS INCLUDED FOR BEGINNERS IKO COURSE ONLY
• KITESURF EQUIPMENT RENTALS AVAILABLE

Above The Water team is ready and excited to meet you and share their experience and knowledge with you. Through this dream camp you will progress as quickly as possible with the right technique and advice from the professionals. This is your opportunity to make your kitesurfing dream come true. Be prepared for a week full of kite, yoga, progression, good vibes, new friends and moments that you will never forget.

Book your spot today.
See you in the water!
Enquire and book