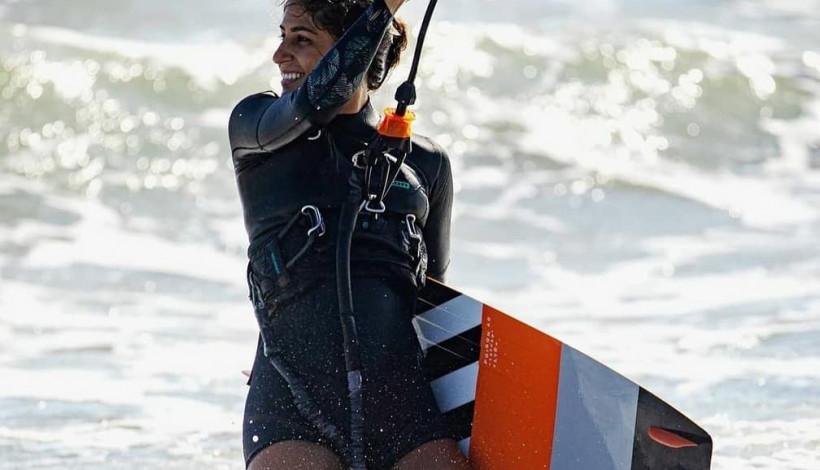 €330
A unique & complete package designed by the Kahuna Team to get you Kitesurfing!
Semi Private / Private bookings. The ultimate beginners course including post course Equipment Rental to get you Kitesurfing!
The Lesson
Approx 9 hours - Group of 2 - 330€ each person
Approx 7 hours - Private - 330€
No experience needed! Basic swimming skills.
Takes you through IKO Level 1-2 to make you a confident and independent kitesurfer ready for serious adrenalin pumping extreme sport.
You will learn kite control, body dragging, self rescue and water launch within the 9 hours and have time to practice! This is the realistic and safest way to being independant.
This course is taught private or in groups of up to 2 people per kite
This course includes 2 hours FREE full kite equipment rental post course worth 40€. Giving you a boost in your progress!
Equipment
The school is updated with new equipment every year – we are currently using 2019/20 RRD Kites and boards which are at the top of the brand league in their innovative design and safety features.
All safety equipment – helmets, wetsuits, buoyancy aid are provided by the school.
We use wireless, waterproof radio equipped helmets to give you constant guidance even in the water.
We can assist you in your first purchase of complete kitesurfing package at great prices.
During the lessons we provide you with all the necessary equipment: kite, board, harness, flotation vest and a helmet complete with waterproof walkie-talkie so your instructor can guide you while you are practicing in the water.
This is the most popular and valuable course. Within the located hours, the International Kiteboarding Organisation can expect you to reach the Waterstart level and be confident & independent to practise.
We include a free 2 hour complete kite set rental to keep you going!
From there, you can continue renting or we can help you buy your first Kitesurfing equipmnet package withing your budget!
Enquire and book