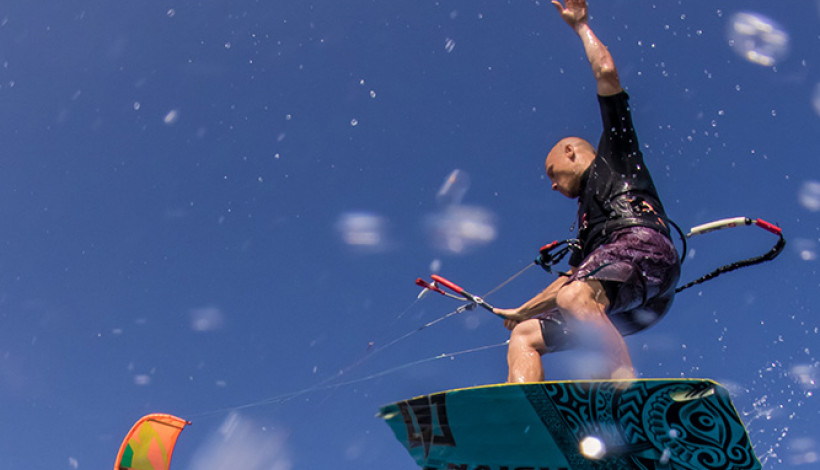 €100
Bringing it all together! Wind, Kite & Board to get you surfing!
Surf the sea with the wind in your hair! Add the kite board to your flying skills.
The Lesson
Duration: Approx 3hours Requirements: Completed the Water Course or equivalent. Swimming Skills.
You will learn to body drag upwind with one hand and improve the power and direction of your flying.
We combine your lite flying skills with the kiteboard to learn how to waterstart - generating power in your kite to lift you out of the water and up onto your board.
Most exciting of all, you will do your first ride on a twin tip board!
You will also be ready to purchase your own equipment and practice kitesurfing independently
Equipment
The school is updated with new equipment every year – we are currently using 2019/20 RRD Kites and boards which are at the top of the brand league in their innovative design and safety features.
All safety equipment – helmets, wetsuits, buoyancy aid are provided by the school.
We use wireless, waterproof radio equipped helmets to give you constant guidance even in the water.
We can assist you in your first purchase of complete kitesurfing package at great prices.
During the lessons we provide you with all the necessary equipment: kite, board, harness, floatation vest and a helmet complete with waterproof walkie-talkie so your instructor can guide you while you are practicing in the water.
You'll be hooked! Ready to go into the water independantly to practise or choose the Riders Course for guidance on how to surf your first upwind!
Enquire and book