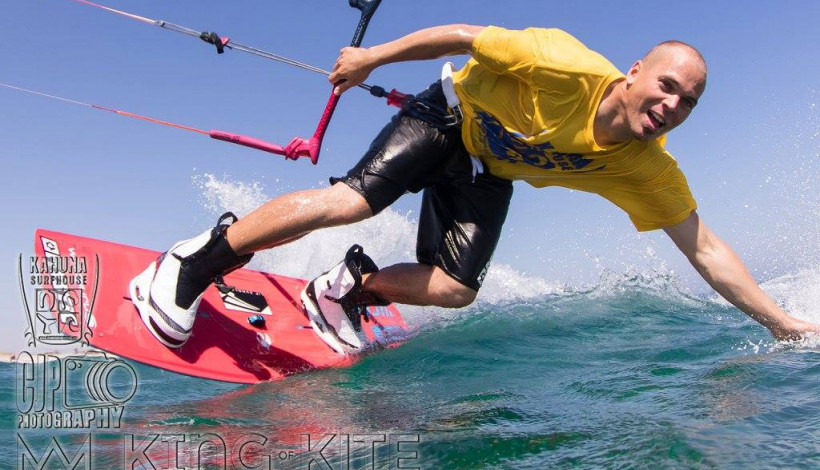 €250
Fast forward course completed in 1 day!
A crash course in Kitesurfing! Perfect if you have limited time and want a taste of the thrill of kitesurfing!
The Lesson
Takes you from the beginning up to waterstart in a fast forward course to get a taster of what it is all about!
this is a fast forward course completed in 1 day over 6 hours.
can be done privately or booked with a second person.
we will take you through wind theory, kite setup, basic kite piloting and bodydragging and introduction to the waterstart with the board
please note: no certification can be given as this is a 'crash course' to experience the thrill of kitesurfing. To gain the skills needed for certification and independance with the kite please see https://kahunasurfhouse.eu/kitesurf/lessons/complete-course
Equipment
The school is updated with new equipment every year – we are currently using 2018/19 RRD Kites and boards which are at the top of the brand league in their innovative design and safety features.
All safety equipment – helmets, wetsuits, buoyancy aid are provided by the school.
We use wireless, waterproof radio equipped helmets to give you constant guidance even in the water.
We can assist you in your first purchase of complete kitesurfing package at great prices.
During the lessons we provide you with all the necessary equipment: kite, board, harness, floatation vest and a helmet complete with waterproof walkie-talkie so your instructor can guide you while you are practicing in the water.
Fun, super charged course - a window into Kitesurfing, a sport that has taken the world by storm. All ages, all sizes, all fitness levels. Kitesurifng is a sport and a lifestyle for everyone. A great way to get active, motivated and energised using the best that Cyprus has to offer: sun, sea, salt and wind!
Enquire and book