The Ultimate Kitesurf Package!
back to all deals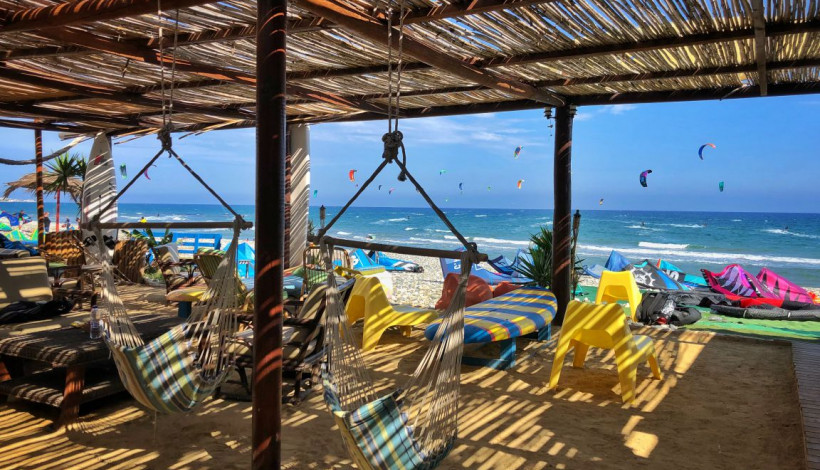 From €950
Spend 7 days/6 nights with us and learn how to Kitesurf!
We have made your Kitesurfing experience that much easier! This camp allows you to spend a week with us, hassle free. Spend 7 days/6 nights in accommodation at the surf house or in a private apartment and learn how to kitesurf! A fantastic opportunity to spend time with us at Kahuna, learn to kitesurf, swim, sunbathe and relax!
Details
INCLUDES:
The Complete Course: 9 hours semi private instruction from theory to Waterstart: https://kahunasurfhouse.eu/kitesurf/lessons/comple...
2 hrs Private (one on one) Lesson with Boat Assisted Instruction: https://kahunasurfhouse.eu/kitesurf/lessons/privat...
x2 Upwind Boat Drop off Circuits (including kitesurf equipment rental): https://kahunasurfhouse.eu/kitesurf/lessons/upwind...
2 hour Surf Lesson + 5 hours Surfboard Rental: https://kahunasurfhouse.eu/supsurf/surf
5 hours of Stand Up Paddle Rental
Airport Transfer to and from Kahuna Surfhouse
Shared accommodation at the Surfhouse for 7 days/ 6 nights. 4 people to one room. Shared kitchen an bathroom. The room is 10 metres from the sea!
Private self catering Apartment in Pervolia Village, a 10 minute drive from Kahuna Surfhouse. If this accommodation is selected, price of Package increases to €1150 for 1 person, €1130 for 2 people.
25% Discount on Website Pricelist on Private Coaching and Riders Course (once course is completed)
Free use of all the facilities that Kahuna Surfhouse has to offer, WIFI, sunbeds, bathrooms , shower & changing rooms, shop, bar and food delivery.
IKO certification for the level of Kitesurfing you reached on holiday!
Why Cyprus? Warm weather, warm water, consistent steady winds, flat water, chilled out atmosphere, family and group friendly, no strong currents and nothing in the water that can eat you (!).
The whole essence of the Surfhouse is relaxed, laid back and chilled for the ultimate escape, yet with enough buzz of tourists and locals to join in , if you want. The decor is all natural, DIY and and eco friendly. This is a back to basics option to get away from the city buzz in the comfort of the sea breeze.

Enquire and book