Beginners Kitesurfing Camp!
back to all deals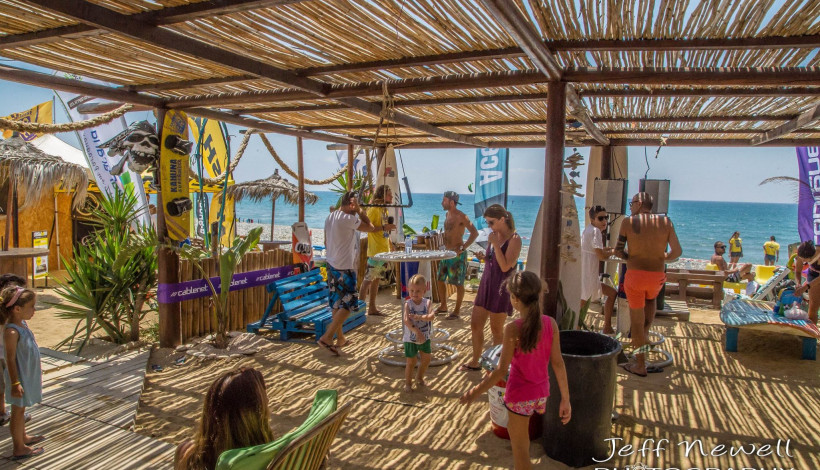 1 pax/€800 2pax/€1550
Spend 7 days/6 nights with us and learn how to Kitesurf!
We have made your Kitesurfing experience that much easier! This camp allows you to spend a week with us, hassle free. Spend 7 days/6 nights in accommodation near the surf house and learn how to kitesurf! A fantastic opportunity to spend time with us at Kahuna, learn to kitesurf, swim, sunbathe and relax!
Details
13 hours of Kitesurfing lessons (usually 2 people to 1 kite and 1 instructor) all equipment included. Takes you from beginner to being independent in the water!
Airport Transfer
Private accommodation in Pervolia (10 minute drive from Kahuna Surfhouse) for 7 days/ 6 nights
Pick Up at 11:00 and Drop Off at 20:00 if you do not rent a car
20% Discount on Website Pricelist on Private Coaching and Riders Course (once course is completed) and Stand Up Paddle Rental
Car Rental from 35€ a day. Terms and conditions apply. Please add car rental to your Book & Enquire email below for more information.
Free use of all the facilities that Kahuna Surfhouse has to offer, WIFI, sunbeds, bathrooms , shower & changing rooms, shop, bar and food delivery.
IKO certification for the level of Kitesurfing you reached on hoilday!
This course includes a FREE 10 picture album of your experience to take home as a memento by professional Kitesurfing Photographer CJP Photography. Non invasive and non disruptive. Opt out if you wish!
Why Cyprus? Warm weather, warm water, consistent steady winds, flat water, chilled out atmosphere, family and group friendly, no strong currents and nothing in the water that can harm you (!).
Enquire below with how many people you are, your prefered place of accommodation - Pervolia or Larnaka (subject to availability) and whether you would like Car Rental.
Larnaka is a vibrant seaside town with historic and cultural attractions, tourist beaches, restaurants, bars, cafes, crazy nightlife (clubs) and shops. It is a very easy drive to Kahuna Surfhouse and gives you the opportunity to experience the Cyprus culture before lessons start at the beach around lunch time. Pervolia is a quaint, quiet village, with small taverns and cafes for a fantastic relaxing atmosphere and local vibe.
Accommodation provided is private for 1-4 people. They are self catering apartments so you are able to cook for yourselves.
Enquire and book