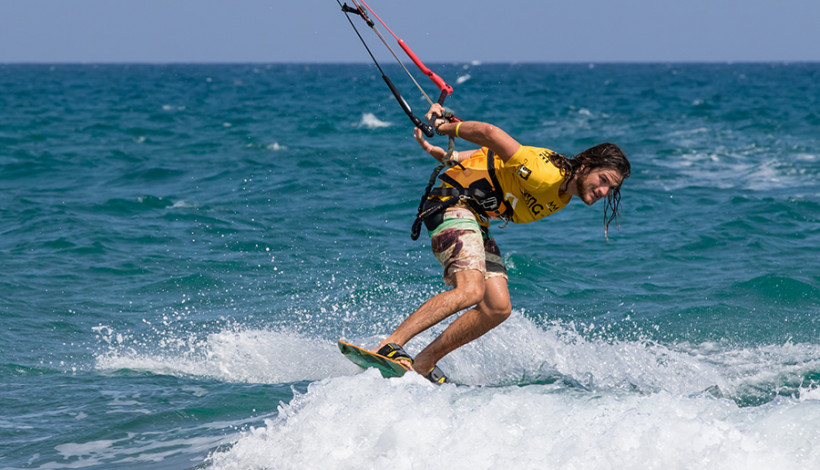 €150
Jedes Level
Wann warst du zuletzt kiten? Erinnerst du dich an die Grundlagen oder brauchst du eine Auffrischung? Dann ist das der richtige Kurs für dich!
The Lesson
DIE LEKTION
Dauer: 3 Stunden
Anforderungen: Abgeschlossener IKO- oder ähnlicher Kurs bis Wasserstart
Wenn es schon eine Weile her ist, dass du deinen Kurs abgeschlossen hast. Vielleicht brauchst du einen Crashkurs um dich an die Grundlagen zu erinnern und wieder in Schwung zu kommen? Dann ist dieser Kurs genau das, was du brauchst.
Wir vermitteln dir die Grundlagen des Kiteaufbaus, des Bodydrag und des Wasserstarts um deine Kenntnisse aufzufrischen und dich weiter zu bringen.
Equipment
.AUSRÜSTUNG
Unsere Schule wird jedes Jahr mit neuer Ausrüstung ausgestattet - Wir verwenden derzeit die Kites und Boards 2019/20 RRD, die mit ihrem innovativen Design und ihren Sicherheitsmerkmalen an der Spitze der Markenliga stehen.
Die gesamte Sicherheitsausrüstung - Helme, Neoprenanzüge, Schwimmhilfen - wird von der Schule zur Verfügung gestellt.
Um dir auch im Wasser ständig Orientierungzu geben, verwenden wir kabellose, wasserdichte undfunkgestützte Helme.
Wir sind gerne beim Kauf deines ersten günstigen Kitesurfing-Komplettpaketes behilflich.
Während des Unterrichts stellen wir dir die gesamte notwendige Ausrüstung zur Verfügung: Kite, Board, Trapez, Schwimmweste und einen Helm mit wasserdichtem Walkie-Talkie, damit dein Lehrer dich beim Lernen im Wasser anleiten kann.
Refresh those skills and get riding!
Enquire and book