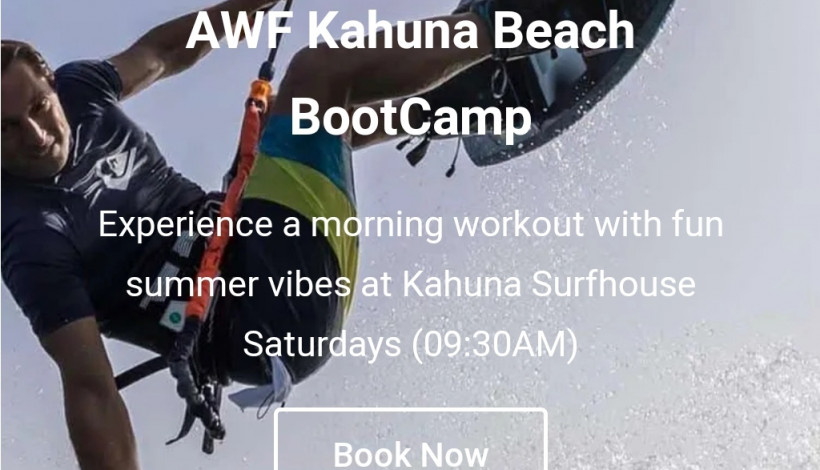 from €10
Kahuna Beach BootCamp
Experience a morning workout with fun summer vibes at Kahuna Surfhouse Saturdays (09:30AM)
Details
Why Alpha World Fitness?
https://alphaworldfitness.com/
ALPHA describes someone who is strong or powerful.
At Alpha World Fitness, we commit to bringing out your inner Alpha through consistency and persistency. We are a passionate and dedicated team when it comes to health and lifestyle choices. Our mission is to get you to achieve your goal while providing unlimited support along the way.
Cyprus is known for its remarkable history, charming beaches, and relaxed Mediterranean lifestyle. But the most attractive feature is the beautiful Cyprus weather!
Sun, sand, and beach are what defines summer weather in Cyprus and the best way to experience it all is through our Alpha World Fitness Beach Bootcamp. This bootcamp type workout invites anyone from all levels of fitness to participate in unique training exercises while appreciating the glorious Cyprus weather.
Instead of being stuck inside a gym, live the island life byexperiencing a sunset workout in the sand while enjoying the beautiful Cyprus weather. Don't miss out on our Summer Vibe Workout Event which is open to the public.
**Kitesurfers! This program is must do to prevent injury and increase performance. See you there!
Equipment
€10: DROP IN

€25: 4 SESSIONS IN 1 MONTH

SIGN UP:
https://my.setmore.com/bookingpage/7db416e8-74fd-4...
Subscribe to our YouTube channelfor the latest updates!
*Available from April to September near Kahuna Surfhouse. (Only available on Saturday)
**During off-season months, join us indoors at our AWF BootCamp.
ALPHA WORLD FITNESS
If you are PERSISTENT you will get it.
If you are CONSISTENT you will keep it.
Enquire and book